New video! In this episode, we chat about #TheFactory and what we have been up to recently, along with projects we and others have been chipping away on.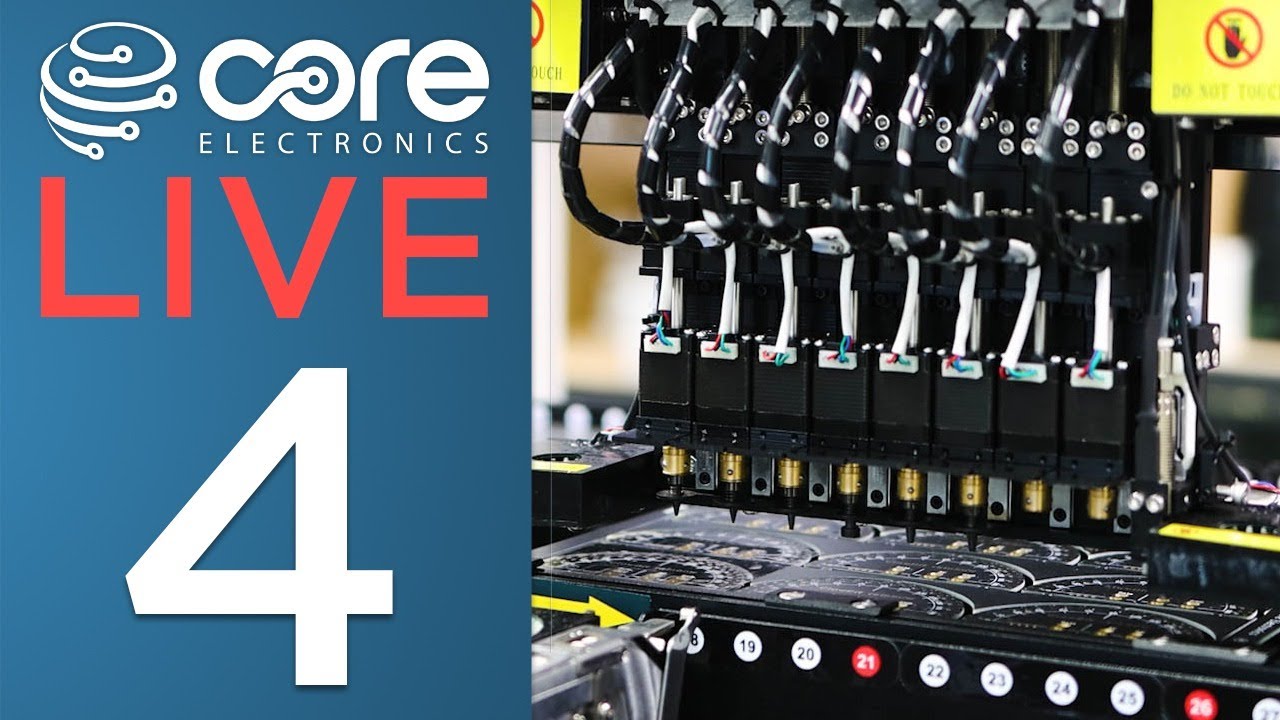 The Factory
03:05 Our Building Reshuffle
07:35 Nadine, our Pick and Place Machine (model, specs)
12:29 Introduction to our new segment called #TheFactory
On the Bench
15:06 PiicoDev™ - The overarching project
18:28 GlowBit™ Rainbow - Quick overview
20:09 Chinwag about WS2818 v5
21:41 GlowBit™ Rainbow - Test jig overview
24:26 PiicoDev™ - A prototype example
27:29 Core Electronics origin story, ultra-quick version!
28:55 Why we are choosing MicroPython
30:46 PCB Panelisation
32:38 PCB Colours
37:12 Logic Level Converter
40:38 Fancy Camera Setup!
Worth a Read
44:20 Python Workshop for Beginners https://coreelec.io/python
47:42 Automating Test-Equipment with Python https://coreelec.io/72
Ask a Maker
51:18 USB Isolator for OctoPrint and Creality Printers Octoprint / Pi and USB Isolator - Support - Core Electronics Forum
54:27 MPLAB Compatible Programmer MPLAB Compatible USB PIC Programmer (PGM-09671) - Sparkfun - Core Electronics Forum
54:57 Shout out to Robert Profile - Robert93820 - Core Electronics Forum