I play guitar with some friends, none of who are drummers. We also have to play quietly to keep the neighbours happy. So I have made a drum machine using the FCB1010 and by replacing the internal Microcontroller with a Teensy and audio board. This video shows how it works. Great for practicing the multitude of tracks we play.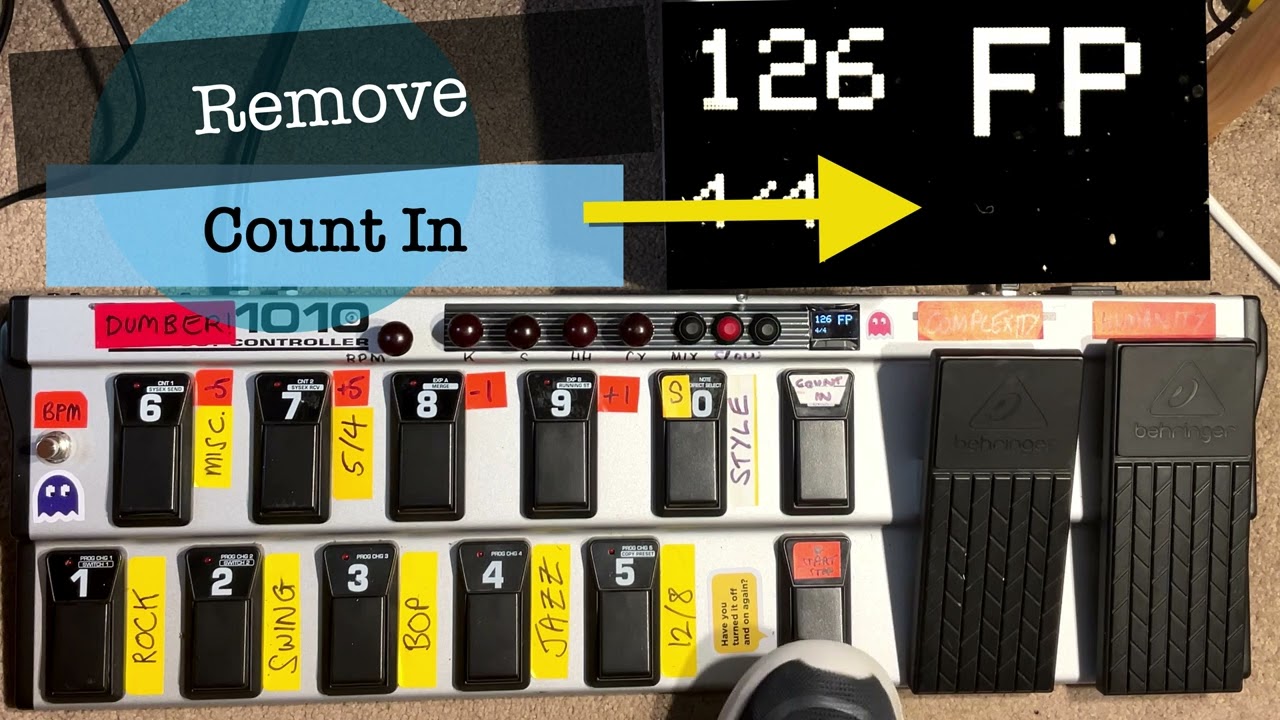 Features:
Different Styles of Beat and BPM.
Optional Song Count in.
Expression Pedal for changing complexity of beat
Expression Pedal for adding humanity (Probability of certain extra beats)
Code:
Videos showing the hardware changes:
Part 1: https://youtu.be/8b8WJWVNTxQ
Part 2: https://youtu.be/jaV7MUaDSqk
Part 3: https://youtu.be/j_CLdwNco0U