G'day, I have a question that someone may be able to help me with. Apologies in advance for the long explanation.
The reason for my purchase through Core Electronics was to replace a Mini Motor on a Michael Jordan Telephone. The phone has a dome in the shape of a basketball that opens when the Phone Rings. This motor pulls back the 2 parts of the Dome exposing a Stadium underneath. There is sound, lights and another Mini motor also makes the crowd do a Mexican Wave. There is a link below so you can understand what I am talking about.
The original motor was working but it didn't seem have the strength to operate the cogs to open the Dome and when I placed my finger on the shaft it would stop very easily. The Mini Motor operating the crowd seem to be stronger.
The phone operates with 4 x C 1.5 Batteries running all the features.
The motor I am replacing has no markings on it at all. I purchased a couple other motors prior on ebay
• DC 3-6V Mini Miniature DC Motor
• 3V 1.8W 14500RPM High Speed Mini Micro DC-Motor
Both were the same size and fitted the slot. Both motors did not spin although when I spun the shaft it felt like it was trying to spin.
I thought Core's Motor being a different voltage 4.5 to 9VDC instead of 1.5-4.5V may work. Core's motor fitted fine but when I started it the music played, then when the Dome was to start opening (motor spinning) everything just stopped and the rest of the sequence didn't happen, when using the 2 other motors they didn't spin but the entire sequence worked.
Not sure what's happening. I assume it's a voltage problem, I do have an old multi meter maybe I will see if a can get the voltage reading.
Here's a Link to a Jordan Phone to see what I'm talking about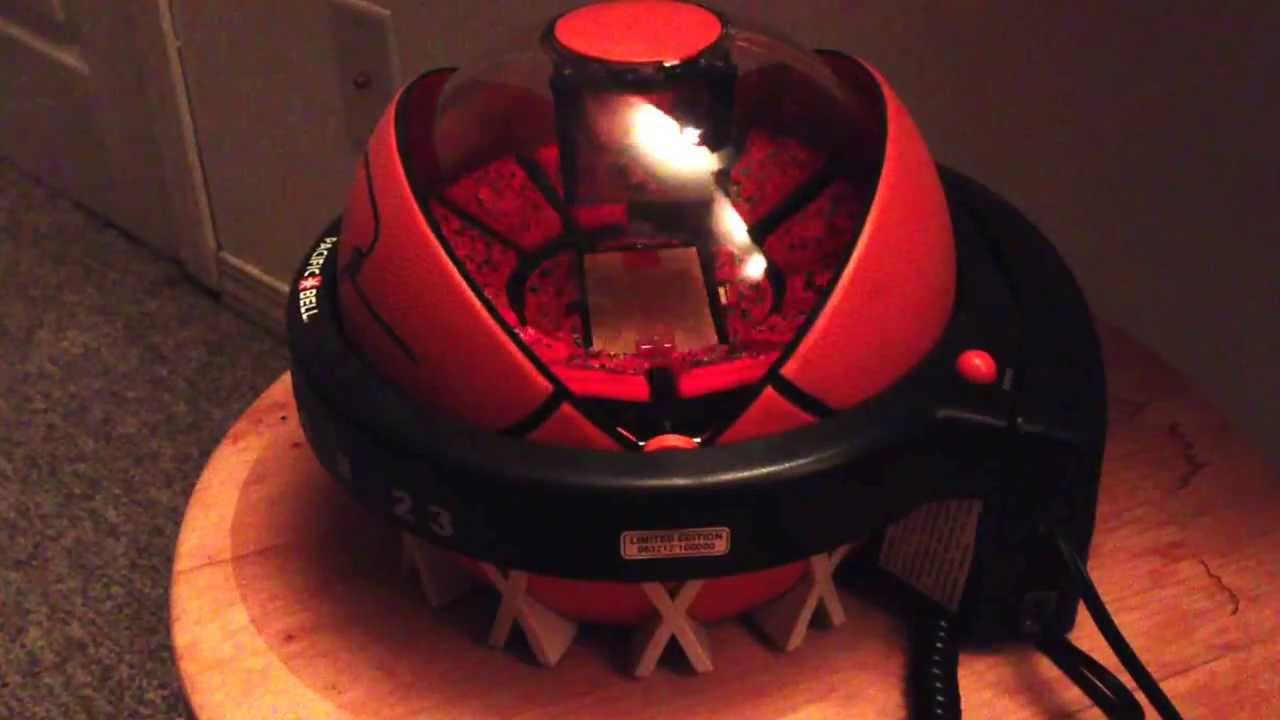 Any suggestions would be appreciated.
Thanks